Best Estate Buyers in Palm Beach: Offering Estate Sales & Estate Liquidation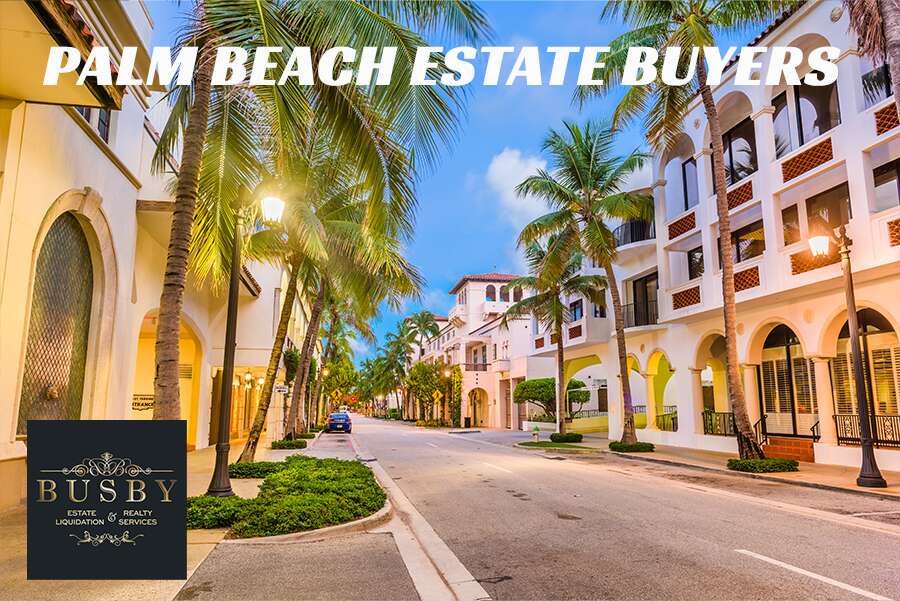 At Busby Estate Liquidation & Realty Services, we are the leading estate buyers in Palm Beach, Florida. Our team offers various estate services to assist families and individuals in liquidating their inherited possessions.
From auctioning off estate items to helping residents find the most suitable method of disposal, we are dedicated to providing comprehensive and affordable solutions. We understand that every family is different, so we customize our Palm Beach estate liquidation buyout services to meet your needs.
If you want to learn more about our estate buyers Palm Beach services, please don't hesitate to contact us. We are here to help you navigate this complex process efficiently and effectively.
Top Estate Buyer Services in Palm Beach, FL
At Busby Estate Liquidation & Realty Services, we provide the following services to residential and commercial clients located in Palm Beach, Florida and the surrounding areas: