Professional Realty Services
To gain true expertise in Real Estate, you need to have some skin in the game! Busby estates Liquidation & Realty Services owner, Chad Busby, became a licensed real estate broker in the state of Florida because he felt real estate presented the best opportunity for investing in cash flow and wealth creation after the financial collapse of 2007.
Since then, Busby Realty has helped a select number of clients achieve their real estate goals. We are a smaller boutique brokerage; we may not have the highest volume, but all of our clients receive personal service from our broker directly, and since our owner is personally an investor, he is acutely aware of market conditions and trends.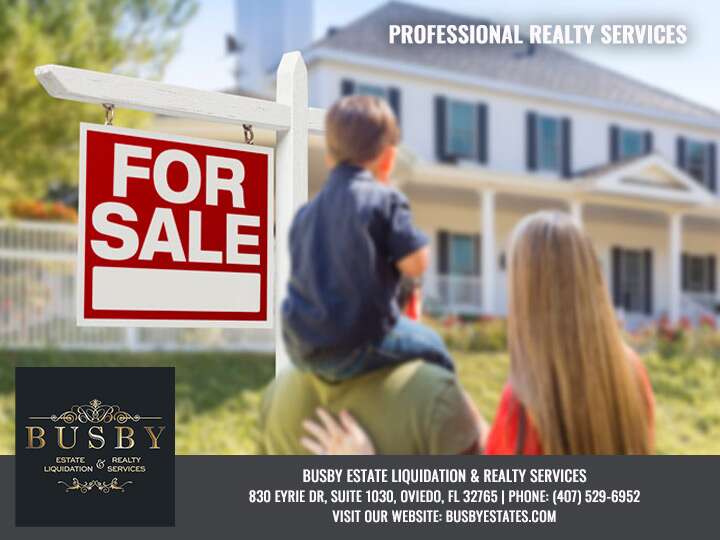 Chad's extensive real estate background includes the following:
Residential real estate
Residential investment properties, both single-family and multi-family
Commercial Property – Office and land brokerage
Residential and commercial property management
Personally owns a portfolio of single and multi-family investment properties
Has performed dozens of "flips" (rehabilitated distressed properties for resale)
Lake and oceanfront property
Certified Probate Real Estate Specialist
Whether you need to sell your home, commercial, or investment property as part of your estate liquidation or need stand-alone real estate services, Busby Estate liquidation & Realty Services is here to help. Contact Chad Busby today!
Realty Services Testimonials
"Chad was great. He was very knowledgeable and transparent about the actual value of our items, even sharing the internet sites he used during his evaluation. This inspired trust and made me feel comfortable. I would 100% recommend his company to anyone. Thank you Chad."
— B. Gregory
"Wonderful honest experience with Chad, the owner. Chad came to my house and was very personable and purchased my antiques. He was very professional and was fair in his pricing. Overall, it was a smooth transaction. I would highly recommend Busby Antiques!"
— Christian Cook
"I love the tropical splendor plates you have sent me, in perfect conditions.
I just wish that I can locate the same in 4 dinner plates
Thank you and may God bless you."
— Margit, from The Villages